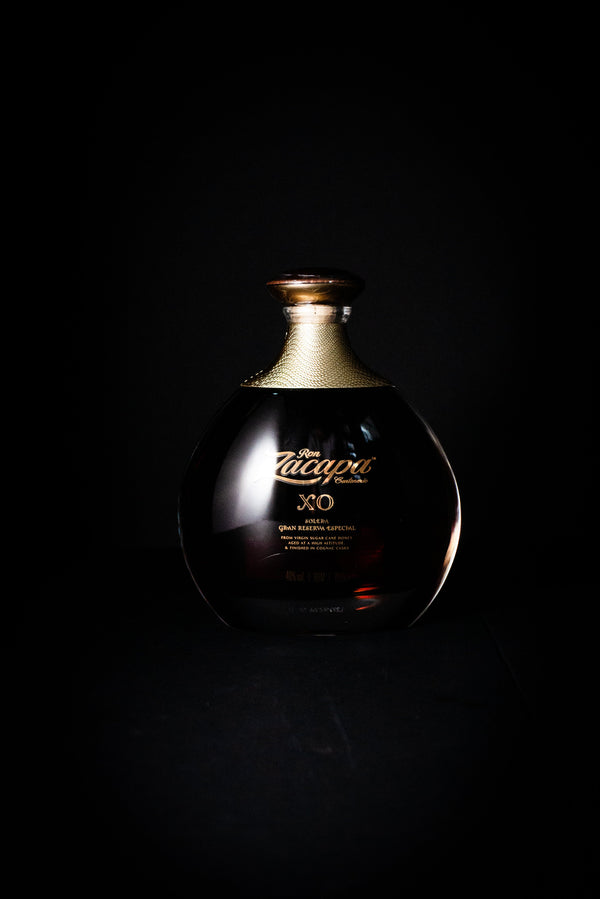 Guatemala
40% ABV

Zacapa XO is a unique balance of complex aromas and flavours resulting from the exclusive blend of reserve rums. We hand select rums aged between 6 and 25 years in the "Sistema Solera." Older and younger rums are then blended as they age in a sequence of barrels that previously stored robust American whiskeys, delicate Sherries, fine Pedro Ximénez wines and finished in French oak casks which previously aged Cognac. Zacapa XO is best enjoyed neat or on the rocks and pairs beautifully with dark chocolate and desserts.
FAQ
FAQ
Q: I need help making a drink selection! Can you help?

A: Of course. Drop into the Wine Store or get in touch.
Q: What are my pickup options?
A: Select 'pickup' when you place your online order and you can collect anytime during our opening hours.
Pickup is available during our opening hours:
Tuesday - Saturday: 12:00pm - 9:00pm
 Sundays, Mondays & Public Holidays: Closed
Q: Can someone else pickup my order?

A: Yes if they have your receipt. However all alcohol orders must be picked up by an individual 18 year or older. Proof of age and sobriety are required as per RSA regulation.
 Q: What are my delivery/shipping options?
A: Please check out our shipping policy.
Q: How do I make payment?
A: We accept payment by Visa, Mastercard, American Express or through Paypal. If you have a question about your payment please refer to your order number when you get in touch.
Q: I've ordered a digital gift certificate. When will I receive?
A: Once we reconcile your payment, you will receive your voucher via email.
Q: Can I use a gift certificate against multiple transactions?
A: Yes.
Q: I'm ordering a gift for someone. Can you supply a gift note for the wine I have ordered for them?
A: Yes. You can include a gift message when you add the item to your shopping cart in the 'special instructions' box. Please email us at if you have any trouble with this and quote your order number and we will make it all happen!
Q: I'm need to order multiple gifts! Can you help?
A: Of course. Check out our Wine Gifting page.
Q: What are your COVID-19 safety practices?
A: The safety of our staff, diners and customers is paramount. We abide by all regulations and precautions, especially during times of restrictions or lockdown. We are able to offer contactless delivery and pickup. We reserve the right to implement additional precautions as official guidelines and situations change.
Help keep everyone safe and send someone else to collect on your behalf if you are sick or at risk of infection.